Brasilco Power
HOME - BRASILCO
---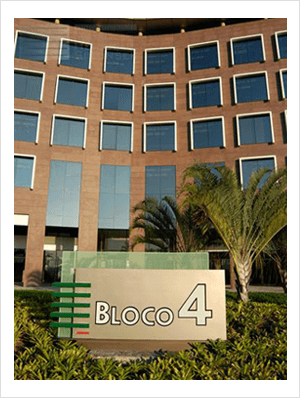 Brasilco Power is a representation company that operates in Oil & Gas (drilling and production) sector and supplying of drilling equipment in the field of construction since 1985 and today we have a strongly established brand in the market, focused on serving its customers always with excellence and absolute responsibility.

Within this line, Brasilco provides technical assistance in Brazilian territory for all equipment manufactured by the companies it represents abroad, mostly of American, Korean and Swedish origin.

Brasilco is differentiated in the agility and speed when working with the equipment represented by the company, because it has a large stock of consumables for immediate delivery, preventing any operation is stopped for lack of spare parts. In Rio de Janeiro, the stock for quick delivery is situated in Jacarepaguá, where also functions the maintenance and recovery of engines and machinery.

Working 28 years in this market we have a representation with 23 years of partnership, such as the company Derrick Equipment Company. Brasilco is also representative of other large companies that are global references and provide topnotch equipment.


We also have a trained and qualified staff to give all the support to the equipment we provide in the areas of oil exploration, shipbuilding and industries in general.

Brasilco is a Brazilian company with high performance and fluent communication in the international market, known for its ability and competence.

It began operations with offices in downtown Rio de Janeiro and today has besides its main headquarters, that has been for 10 years in Barra da Tijuca, with a huge warehouse that enables the maintenance and technical support for engines of equipments which provides, a large inventory of spares and consumables, located in Jacarepaguá. We are also present in Mossoró one of the major cities of the Northeast interior.